"Sonia is a real professional. She has worked many times for us and is pleasant and helpful with advice. Her work is perfection and, at the end of the day, your home is immaculate. There is no one else we would call."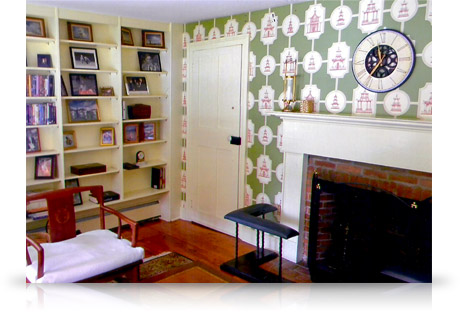 "Sonia and Peter, I am very pleased to enclose a copy of the August 2006 issue of The Magazine Antiques, which has published a wonderful two-part article written by their editor Allison Eckhardt Ledes on the restoration of the Florence Griswold House. In her Design Notes column, Ms. Ledes details the renovation and reinterpretation of the house including the extensive research that was done and the important contribution each specialist and craftsperson made to its overall success. I am proud of the work that you have done on this project and am very pleased that The Magazine Antiques, one of the most distinguished magazines in the country, has recognized your contribution to the restoration of the Florence Griswold House. Thanks again for being part of the team!"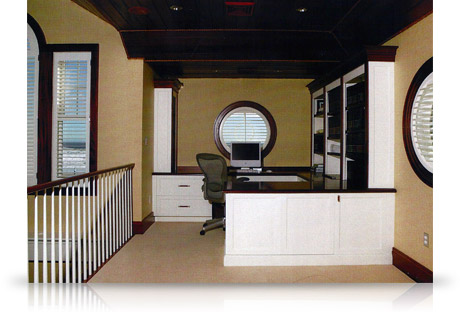 "Sonia, I just want to thank you again for the great job you did in both of our rooms. The quality of your work and how quickly you accomplished it is greatly appreciated by both me and Mike. We were also very pleased with the final cost. Mike is very hard to please and for you to have made him happy is quite an accomplishment on your part. We would both recommend you in a heartbeat. You're very easy to be with and I really enjoyed your company. We're looking forward to working with you again when you do our hallway."

"Sonia Barone Delacruz – her "Great Walls" are now ours as well. Her work at our home was not only extremely well done but no stone was left unturned! Her work on our Grand Banks power yacht was also exceptional. From the smallest areas to the largest, she created truly new staterooms for us. Her attention to detail was accomplished again and again. In addition, she was wonderful to be with during her work with us. Thank you so much, Sonia!"

"Sonia, I have seen the apartment and it looks so wonderful, so right for my old home. You did a great job and I hope you can hang wallpaper in our house, maybe in the fall. Thanks for the good work. You are an interesting lady."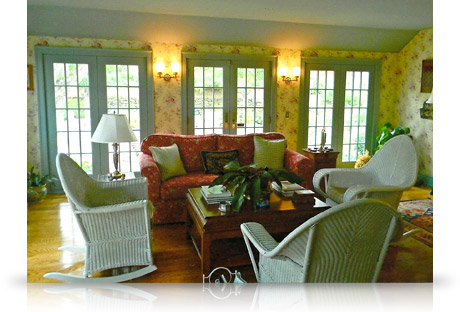 "Sonia, just a note to say many thanks for papering my bedroom. I love it. I appreciate the work you did and wish you continued success with your business."

"Sonia, I would like to thank you very much for a great job with the wallpapering of the Westbrook Ambulance Association building. To make the inside of the building shine again with new wallpaper done with such fine craftmanship makes us proud. It is with your touch that this has happened and we thank you very much for a job well done."

I'm very thankful for the kind words customers have written about me and my work. One other project I'm very proud of and would like to mention is Bob Ballard's conference room at the Mystic Aquarium & Institute for Exploration. Pictured below, these are actual maps – not wallpaper – that I trimmed and joined as a single map of the world. I believe it is one of the best examples of my attention to detail and dedication to any type of job.